CD Based Karaoke Machine Rentals
CD Based Karaoke Machine Rentals
Includes New Songs from 2014 thru February 2015!
Our CD based

Karaoke Machine rentals are priced to fit any budget! Our CD based songs include 4000 hit songs from the 1960's to February 2015 in nearly every genre including 300 spanish hits and 100 seasonal Christmas songs (during Christmas). Our CD Based Karaoke Machine rentals have the ability to connect to larger speaker systems and larger tv's using our 4 foot RCA video cables that we provide.
RCA Inputs Look Like This >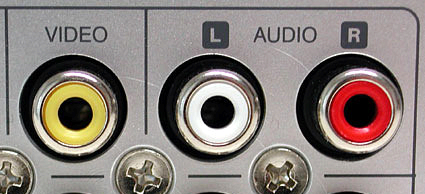 By connecting these systems to a larger speaker system or home theater will allow you to use the CD based machines for larger crowds when on a budget.