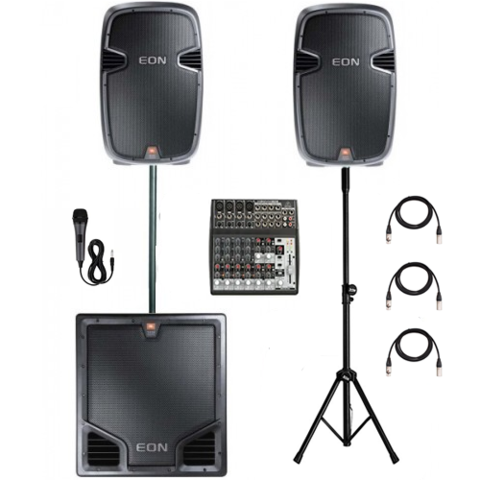 Large Pa System with 18 Inch Subwoofer




$330.00
Please call to reserve this item.

Large Pa System EON 515 XL with 18" Subwoofer
*This item requiers a $2000.00 deposit that is fully refundable when the items are returned in the same condition as when you received them*
Two 15" Powered JBL EON 515XL Speakers and one 18" Powered Subwoofer.

Comes with a basic mixer, wired mic, speaker stands, and all cables provided.