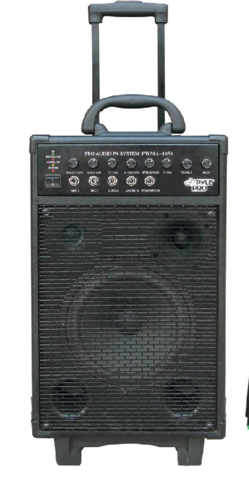 Sound for Projectors (Connected To Your Laptop)
800 Watt PA System
*This PA System is recommended for use with a computer or our dvd player when you need sound when your connected to a projector using a computer.*
*This add on is not recommended for DVD/Bluray movie nights. Instead, choose a home theater system package rental by clicking here.
"Indoor / Outdoor Movie Night Rental"
Perfect for large presentations or rehearsal dinners where you need louder sound. *Projectors only have a tiny speaker*

*This is an add on item for projector or projector and screen rentals only. If you add this item to your cart without a projector and or projector screen

your order will be adjusted to the regular rental price of a PA System of $89.00 a day.

This item must be included with either a projector.*



This package saves you over 50% when you combine with a projecor.



Combine our Projector with our 8 Foot Screen and a DVD player with our 800 Watt Pa System for medium size presentations that need sound. (recommended for around 25 to 50 people)



Perfect for Rehersal Dinners, Weddings, medium size Conventions.

*Please note, you can also use your computer with this set up. The computer will send the audio signal via the headphone jack using the aux cable that we provide.