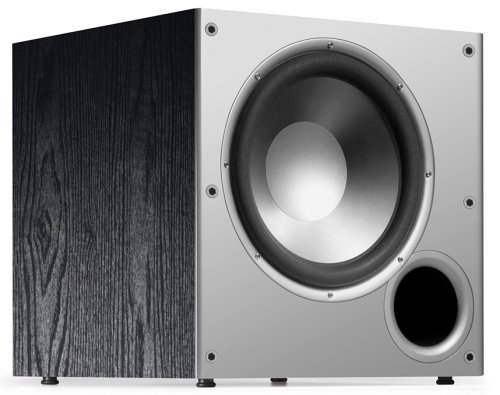 10 Inch Subwoofer 100 Watts
10" Polk Audio Subwoofer 100 Watts
Single 10-inch subwoofer in black with built-in high-current amplifier for big bass

Equipped with one 10-inch polymer-composite dynamic-balance cone driver. Line- and speaker-level inputs and speaker level outputs allow easy connection to any system

Laser-based Klippel measurement technology for improved linearity and deep, precise sound

Non-resonant all-MDF enclosure construction with 0.75-inch-thick baffles and internal bracing. Amplifier Dynamic Power - 100 watts

Measures 14 by 14.38 by 16.12 inches (WxHxD)

Polk Audio loudspeakers and subwoofers are capable of playing at extremely high volume levels. You should limit prolonged exposure to volumes that exceed 85 decibels(dB).