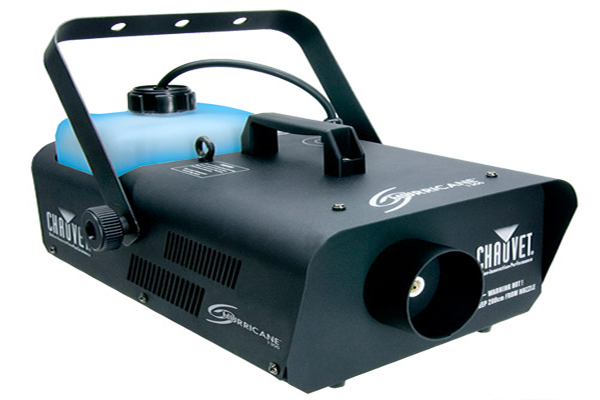 Fog Machine
Actual Size: 1x2
Outlets: 1




Fog Machine Rental 18,000 CFM
Great addition to any DJ light or Laser light. With a fog machine you can see the entire beam of light!
*Please check with your venue, this water based fog machine can set some fire alarms off*
Rent 2 or more lights and get a free tripod light stand rental..

Comes with a full tank of water based fog juice, and a fog machine auto timer.
the Chauvet Hurricane 1200. This capable, portable fog machine will liven up your light shows with its dense fog output. There's a timer remote included that precisely controls fog output. After it heats up, the Hurricane 1200 produces fog on demand. For explicit control, Chauvet has fitted the 1200 with a manual fog button. The Hurricane 1200's tank is illuminated by LEDs to indicate fluid levels and heater status. There's also a high-tech fluid sensor with automatic shutoff that safeguards the pump from overheating. With its quick heat-up time and no-residue water-based fog, the Chauvet Hurricane 1200 is the fog machine you've been wanting.