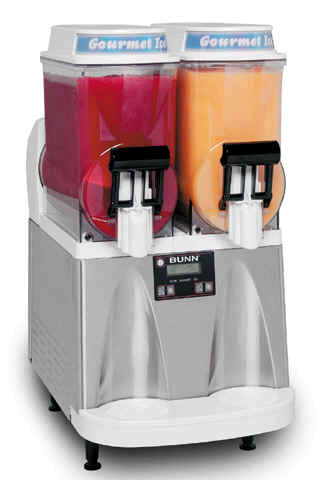 Large Double Barrel Frozen Drink Machine




$160.00

Additional Travel Fees Will Be Applied By Zip Code Location



Large Double Barrel Frozen Drink Machine Rental
Plan on receiving the machine at least 2 hours before party start time.

24 Hour Rental:

PLUS the cost of delivery and tax based on your zip code.




We will deliver this machine, set it up and make your first batch for you (if you purchase our mix.)

Dedicated 15 amp circuit required.

Outdoor Use NOT Recommended.

Extension Cords NOT Recommended.



Perfect for large parties! Designed for high output and very easy to use. It has a double barrel that holds 3 gallons of frozen beverage on each side, 6 gallons total.

(96 8oz cups)

Can also be used as a slushy machine for a kids party, or as a frozen beverage machine, Or a Milkshake Machine
Perfect addition for any party!
-Comes with a utility cart with wheels.


-Comes with two 5 gallon coolers (ONLY if you purchased more than one of the same flavor mixes from us)


-Great with or without alcohol
- Can be used to chill drinks, or as a frozen drink machine
-Large volume snow cone machine
-Can be used to make large volume

Milkshakes!



Don't forget to add mixes and Salt to your shopping cart!
Email us to request a recipe for milk shakes.