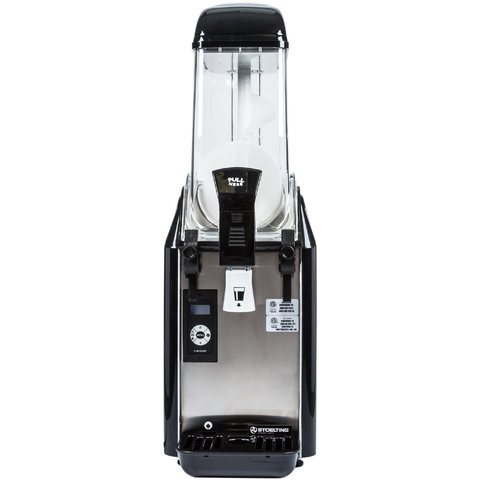 Single Barrel Frozen Drink Machine
Single Barrel Frozen Drink Machine Rental

Pricing is the same for over night 24 Hour Rental, each additional day is half off the base price.

Delivery or Customer Pick up.
Plan on receiving the machine at least 2 hours before party start time.

Using the Machine Outside is Not Recommended.

Using An Extension Cord is Not Recommended.



Perfect for small to medium size parties! Designed for high output and very easy to use. It has a single barrel that holds 3 gallons of frozen beverage. That lets you serve 3 gallons per every 2 hours!

(48 8oz cups)

Can also be used as a slushy machine for a kid's party, or as a frozen margarita machine.
Perfect addition for any party!
-Great with or without alcohol
- Can be used to chill drinks, or as a frozen drink machine
-Can be used as a large volume snow cone machine

Don't forget to add mixes and Salt to your shopping cart!
We Sell Drink Mixes: